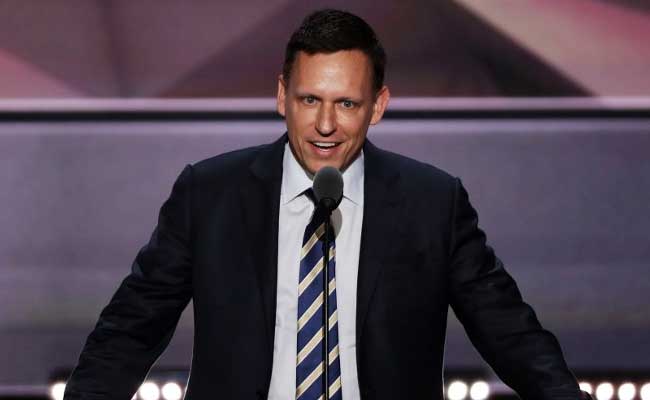 Billionaire tech investor Peter Thiel has confirmed that he has signed up to be cryogenically preserved after he dies so that he might be brought back to life in the future, according to a report in Fortune. One of the co-founders of PayPal, Mr Thiel made the revelation at a podcast last week. The investor, however said he is still sceptical that the technology actually works, the outlet further said. Me Thiel has an estimated net worth of $8.13 billion, according to Bloomberg Billionaires Index.
Podcast host – journalist Bari Weiss – as the billionaire last Wednesday, "Is it true that you're signed up to be cryonically preserved when you die so that you might be brought back to life in the future?"
"Yes, but I think of it more as an ideological statement," Mr Thiel said.
"So it's true?" Ms Weiss again posed a question.
"Sure. I don't necessarily expect it to work, but I think it's the sort of thing we're supposed to try to do," Mr Thiel responded.
As per an old report in The Telegraph, the investor had signed on with Alcor for a deep cryogenic deep freeze after he dies.
Explaining about his approach to the "problem of death", Mr Thiel had said: "You can accept it, you can deny it, or you can fight it. I think our society is dominated by people who are into denial or acceptance, and I prefer to fight it."
As per the New York Post, the podcast host had asked Mr Thiel if he has made provisions for any loved ones to be frozen.
"I'm not convinced it works. It's more, I think we need to be trying these things. It's not there yet," he replied.
Apart from co-founding PayPal, Peter Thiel was the first outside investor in Facebook and an original partner in the venture capital firm Founders Fund.
The Post reported that Thiel is not the only one to be betting big on life extending technologies. Sam Altman, the CEO of ChatGPT creator OpenAI, recently invested $180 million in a firm Retro Biosciences that is aiming to extend the human lifespan by 10 years.
Then there is 45-year-old Bryan Johnson, a biotech pioneer, is undergoing an expensive medical regimen that might cost up to $2 million a year to have the body of an 18-year-old.