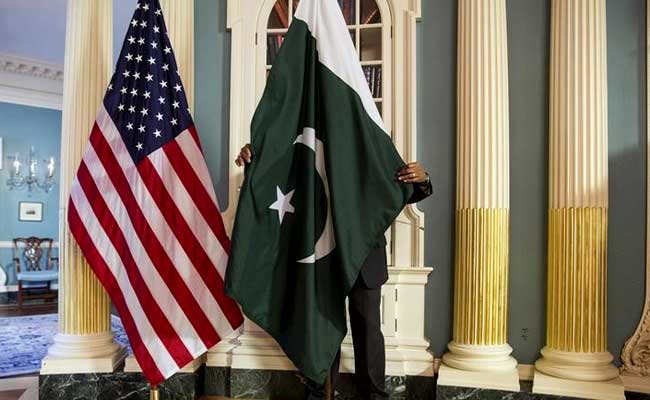 Washington:
Cash-strapped Pakistan urged the United States to restore military financing and sales, which was earlier suspended by Former America President Donald Trump, according to Dawn.
Addressing the seminar in Washington, Pakistan's envoy to US Masood Khan, on Thursday said, "It is important that the US restores, for Pakistan, Foreign Military Financing and Foreign Military Sales, suspended by the previous administration."
Since the US withdrawal from Afghanistan, the US-Pakistan relationship has been stuck in a prolonged period of uncertainty. And, now with the rivalry between US and China, Pakistan's relations with America have strained and also damaged the country's deteriorating economy.
US Principal Deputy Assistant Secretary of State for South and Central Asia, Elizabeth Horst, who was also at the event, focused on the need to help rebuild the troubled Pakistani economy and urged Islamabad to work with the International Monetary Fund (IMF) to do so, reported Dawn.
"The reforms that Pakistan and the IMF agreed to are not easy," she said, adding, "But it's crucial that Pakistan take these actions to bring the country back to sound financial footing, avoid falling into further debt, and grow Pakistan's economy."
Washington asks Islamabad to implement 'tough reforms' agreed with IMF
Recently, the increase in high-level diplomatic engagements and dialogues gave Pakistan a ray of hope again with regard to repairing the strained ties with the US.
The half-day conference at Wilson Centre, Washington, focused on how the US-Pakistan relationship can be crafted against the backdrop of multiple challenging developments.
Responding to a question, Ambassador Khan said Pakistan placed its first order for Russian oil and did so in consultation with the US government, Dawn reported.
He also spoke about the role Pakistan can play in bringing stability to Afghanistan.
"Afghanistan's stability is imperative, first and foremost, for its own people who have suffered grievously over the past four decades," Dawn quoted Khan as saying.
Noting that the United States and China were both concerned about the growth of terrorism in Afghanistan, he said: "Let's work together to eliminate this threat. Today it is a threat for Pakistan and Afghanistan; if unchecked, it will spread to other parts of the region and beyond."
(Except for the headline, this story has not been edited by NDTV staff and is published from a syndicated feed.)