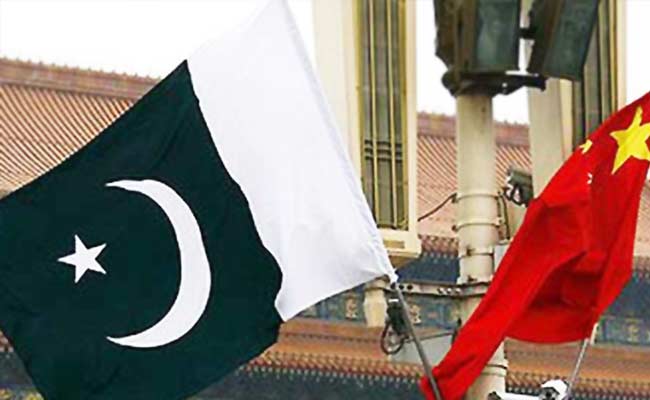 Islamabad:
The relationship between "all-weather" ally Pakistan and China is deteriorating over the non-payment of dues by Islamabad, reported The Nation.
Delayed payments have been a recurring problem and have impacted the China-Pakistan Economic Corridor (CPEC) significantly.
Chinese mine operating company recently announced that it will be forced to cut production by half due to the non-payment of dues by the federal government, Pakistan owes USD 60 million to the corporation that provides coal to most of the coal-based power plants in the country, reported The Nation.
The China Machinery Engineering Corporation (CMEC) feeds coal to power plants that generate an average of 1360 megawatts of electricity.
After Pakistan's failure to pay the dues, the extraction and provision of coal to these power plants had to be cut down. What could be avenues to become a more efficient, cost-effective and productive economy are quickly turning into missed opportunities and incurring more liabilities for Pakistan, reported The Nation.
CMEC is warning the country of a complete half within the next month should this matter remain unresolved. According to details released by the corporation, payments have not been made since May of last year. Furthermore, slow operations could threaten Phase III of the project, resulting in Pakistan being forced to import coal rather than using local reserves, reported The Nation.
Pakistan barely have enough reserves remaining to cover basic imports for the next four months and if it adds more coal to the mix, the country will be incurring an exorbitant cost.
Matters like these have been recurrent in Pakistan; in the last few months, Chinese authorities had voiced their concerns about overdue payments worth USD 1.5 billion to Independent Power Plants (IPPs), reported The Nation.
Pakistan's poor economic condition has led to a severe dollar shortage, which is why it is likely that it may not be able to make these payments in the near future as well.
(Except for the headline, this story has not been edited by NDTV staff and is published from a syndicated feed.)