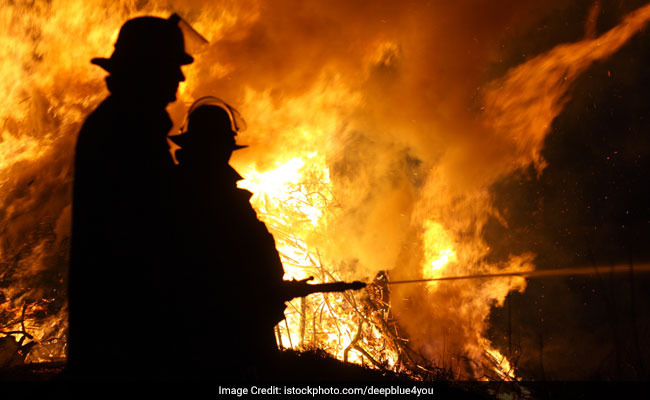 New Delhi:
A fire at a multi-story hostel in Wellington, New Zealand, has left multiple people dead, Fire and Emergency Services New Zealand (FENZ) said in a statement on Tuesday.
"There are still a number of people unaccounted for, but this number, along with the number of deaths, cannot be confirmed at this time," the statement added, without specifying an exact number.
Prime Minister Chris Hipkins told breakfast television show AM that six were dead and police have said that they expect the death toll will be less than 10.
The fire broke out on the top floor of 92 room Loafer Lodge on Adelaide Road in Newtown just after midnight on Tuesday. FENZ said 52 people so far have been accounted.
"This is a tragic event for all involved. My heartfelt condolences go to the loved ones of those who have lost their lives," said District Manager Commander Nick Pyatt said in the same statement.
He added fires like this are rare.
"This is a once-in-a-decade fire for Wellington. It's the worst nightmare for us," Pyatt added.
Crews remain on the scene of the fire Tuesday morning to complete mopping up work, but there is a risk of roof collapse so they are working in a way to manage this risk, the statement said.
Locals are being asked to remain in doors and keep windows closed. One of the main roads in to the city has been closed and traffic is being rerouted.
(Except for the headline, this story has not been edited by NDTV staff and is published from a syndicated feed.)